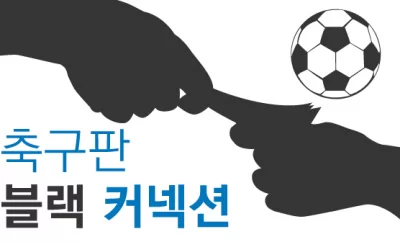 The professional soccer team operates youth teams at 12, 15, and 18 years of age. Teams are geared toward elementary, secondary, and high school disciplines. A sixth grader wants to join the 15-year-old team. Secondary third graders want to move up to the 18-year-old team. This is because if you go to a professional youth team, you'll be able to learn soccer for almost free, with a sign that says you're a professional, giving you an advantage in becoming a professional player.
Of course, the most important thing to get promoted to a higher level team is talent, but it's not uncommon for money to determine whether or not you get promoted. Parents bribe youth team leaders to accept their children.
"Parents who have lived in the area for a long time often have relationships with local youth team leaders and exert negative pressure on them," said an official from a professional team. "It's almost impossible to eradicate because city councilors, government officials, local media, and local residents back them up." "There are also rumors of tens of millions of won being exchanged for 18-year-old team graduates to go pro," the official added.
A local professional club recently came under fire for promoting its youth team. Parents of student-athletes who were rejected for promotion have accused the youth team coach of verbal abuse and are demanding disciplinary action.
The club said that "the promotion test was conducted normally, and the players were evaluated by coaches and club officials." As for the verbal abuse, the club believes it is unlikely to be true based on the results of the investigation so far. Still, the club hasn't responded strongly to parental complaints. Nor can it discipline a youth team leader who hasn't been found culpable. The club is in a dilemma.
Backroom deals and parental complaints are still a reality at many clubs. The three-way cartel between parents, coaches, and club staff is both covert and solid.
Parents want to ensure their child gets more playing time and a smooth promotion. Young players don't have a clear path to the top.
After all, the amount of playing time a coach gives them is crucial to their development into a big player. Furthermore, most youth team coaches are young and unknown. They"re vulnerable to parental pressure and cajoling.
It is the responsibility of the club staff to sign and manage promoted players. This cannot be done without the acquiescence of the strength and conditioning staff, youth scouts, and youth team personnel. If this process is not 사설토토 mutually agreeable or does not fulfill its objectives, parents may file complaints with the club, local government, and even the police.
Backroom deals involving youth teams are more serious in city and municipal clubs than in corporate clubs, and even in corporate clubs, the closer they are to the local community.
"City and municipal clubs in areas with strong toho forces are a microcosm of local politics," said an official from a metropolitan area club, "and clubs with strong ties to local politics and formalized youth teams are more prone to these problems."
"Promotion tests for young players should be conducted fairly and in multiple rounds, with as much participation as possible from coaches and club staff," the official said, adding, "There should be a structure in place to ensure that coaches and club staff are jointly responsible for the process of deciding who gets promoted."