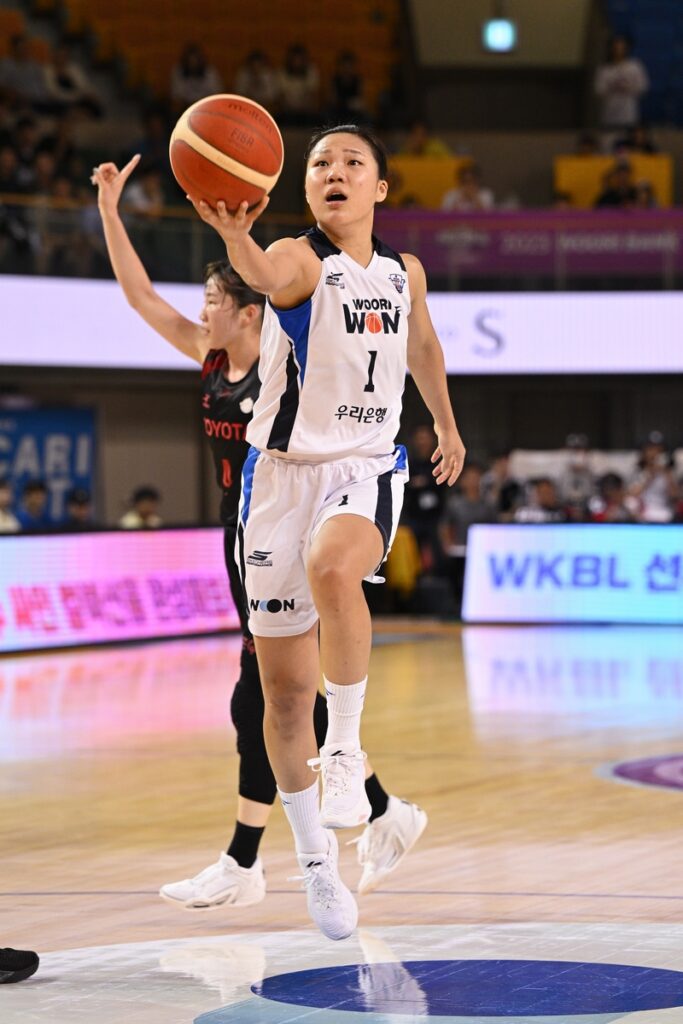 "I learned a lot from the tournament," said Woori Women's Basketball's Park Ji-hyun, who lost to Japan's Toyota Antelopes in the final of the Park Shinja Cup International Tournament. I will continue to practice hard," she said, adding that she is determined to put the disappointment of the runner-up finish behind her in the regular season.
"I didn't expect to make it to the finals, but I always have the mindset of doing my best in each game, and I think I got lucky," Park said to reporters after losing the final on the third day.
Park Ji-hyun said, "Since I came to the final, I wanted to win, but I think my body was tired," and vowed to practice hard in the future with the income from the tournament.
Regarding her matchup with Toyota's Mai Kawai, she said, "I'm just grateful for the idea that I can practice more just by taking charge of me," and then added, "I think I lost the matchup because I didn't play great today and the team lost in the end."
As for the Japanese players she faced in the tournament, she said, "Their fighting spirit and shooting touch are very good. I feel like they are a step up in all aspects," he said, adding, "Especially Toyota, all the players played their roles well in their positions, so it wasn't one-sided."
When Woori Bank head coach Lee Sat-woo praised Park Ji-hyun, saying, "He's really grown a lot," Park was embarrassed to say, "I think it's the best compliment."
"The words of the coach are good advice and motivation," he said, adding, "I want to be a player who reciprocates good words rather than just accepting them." 토토사이트